Back to all posts
Posted on
Outbreak Notification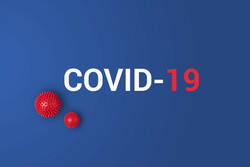 As outlined in the Guidance for respiratory illness prevention and management  in schools document provided to schools, Bonnyville Centralized High School contacted Alberta Health Services today to report that absences due to illness were greater than 10% and included cases of COVID-19 that had been disclosed by individuals.
As a result, AHS has declared a COVID-19/respiratory illness outbreak at the school and has asked us to share this letter with families and staff at the school: AHS Outbreak Letter
Staff and students who are close contacts of a case of COVID-19 are not required to quarantine. The following links may be useful in determining whether or not individuals need to isolate and what additional steps families may wish to take:
Anyone who needs to book a COVID-19 test, based on current AHS guidelines,  should use Outbreak Number 2021-9330 when booking their test to assist with the outbreak investigation. Further information is included in the letter from AHS. 
Thank you for your ongoing support and cooperation. We will continue to work with AHS and will provide families with updates as they become available.