Back to all posts
Posted on
BCHS AUG 19 Message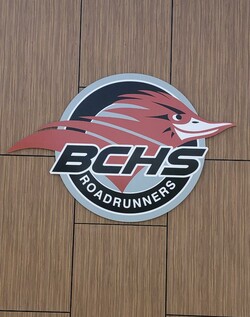 We are just two weeks away from the start of the 2021-2022 school year and we are excited to welcome students to our amazing new facility. We are looking forward to being in the new building and taking advantage of all of the new features and programming opportunities.
During this next couple of weeks, construction crews will be continue to be on site, putting the finishing touches on the building. While we know everyone is anxious to take a peek inside, we will not be open for in-person visits or tours. This is to ensure everyone's safety and to give the crews the time they need to complete their work.
Our school administration and administrative assistants return to work on Thursday, August 19th to start preparing for the new school year. We will be available to take calls at 780-826-3366 to answer any questions students or parents/guardians have about the upcoming school year. 
New students are invited to register online. Once you have completed the registration form, please complete your course selection using our Google Form. https://forms.gle/VPDFueNeN2fhZAX6A
Current students can see their schedule by logging into their PowerSchool Student Portal. If you have forgotten your password, please call and we can reset it for you. If you want to change your course selections, please submit your requested changes using our Google Form  https://forms.gle/VPDFueNeN2fhZAX6A  All requests will be reviewed on August 30 and 31 and changes will be made if possible.
Grade 9 orientation will take place on Tuesday, August 31 at 2 p.m. Students will receive a tour of the school, receive their schedules and choose their lockers.
SEE YOU ALL SOON ... Please enjoy the last few days of summer.