Back to all posts
Posted on
Accelerate your learning at BCHS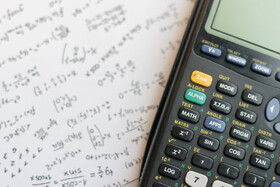 Next year, Grade 9 students at Bonnyville Centralized High School will have the option to take an accelerated math program that will allow them to complete the Grade 9 math curriculum and Math 10C at the same time.
"The feedback we have from our students is that when they reach grade 11 and 12 their schedules become really full, especially as they try and combine academics, perhaps a part-time job, and various other extracurricular pursuits," explained Principal Corey Baker. "This reality means many of our students experience stress and anxiety because they want to excel in all aspects of their academic and personal life. Offering an option where kids can accelerate their math program in grade 9 will create some flexibility for these students as they progress through high school."  
Students who complete the course will be able to move into Math 20-1 or 20-2 in Grade 10 and will be able to fit  30-1 or 30-2 into their schedules in grade 11.
The Grade 9 accelerated math course will be available for the first time in 2019-2020, and provides BCHS with the ability to customize students' educational experiences while they are attending school at the Bonnyville and District Centennial Centre and the current school is undergoing a modernization.
Offering accelerated math to Grade 9 students addresses both of the division priorities identified by the Northern Lights Public Schools Board of Trustees following extensive consultations with stakeholders earlier this year - improving the numeracy skills of students, and improving the mental health and wellness of students. These priorities will be part of the division's 2019-2022 Three-Year Education Plan.