Back to all posts
Posted on
At Home Student Learning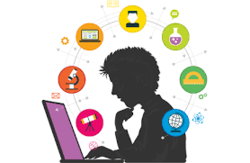 Dear BCHS Parents, Guardians and Students,

Thank you for the many conversations that we have had over the last few days. It has been
great connecting with all of you. These conversations have helped us to develop a learning plan
for your student going forward. As discussed in our conversations, students and parents will
have access to student learning activities through the NLPS Distribution Folders. These folders
can now be accessed and teachers will be putting learning activities into them over the next few
days with new material being added on Tuesdays for students K to 9 and as needed for
students in grades 10 to 12.

PARENTS can access these folders by following the link on our NLPS website and these
folders are password protected: (SEE BELOW)

Username: nlpsparent@nlsd.ab.ca
Password: panther3

STUDENTS can access all folders and Google Classroom by following the link on the NLPS
website and using their school Username and Password.

Teachers at BCHS will also be using the Google Classroom that they already had in place this
semester to share assignments and interact with your student. So if your student is already
comfortable with google classroom they just need to continue using that platform.
Please contact us at the school if you have any questions. This is a new process for all of us,
and we have all had a big learning curve, much like your student will have to adjust to online or
at home learning. It is important that we continue to be patient with each other as we navigate our new normal.