Back to all posts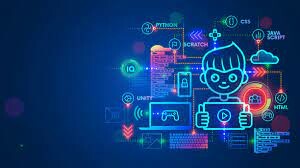 Only five sessions left until the completion of our BCHS coding school run by Mr. Jordan.
Our students have been building video games using block coding on the Microsoft Make Code service throughout the school year.
The last five sessions are:
Wednesday, March 29th (Room 202)
Thursday, March 30th (Room 216)
Wednesday, April 12th (Room 216)
Thursday, April 13th (Room 216)
Thursday, April 20th (Room 216)
Sessions start at 12:30!