Back to all posts
Posted on
COVID-19 Notification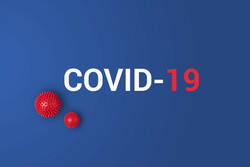 UPDATE November 23: Students who have not subsequently tested positive for COVID-19 and who are not experiencing any of the symptoms on the Alberta Health Daily Checklist may return to school on Monday, November 30. If you have been advised to self-isolate longer than that by Alberta Health Services, please follow the direction of AHS.
ORIGINAL POST November 18:
Northern Lights Public Schools was recently informed of a positive case of COVID-19 connected to Bonnyville Centralized High School. 
All students and staff who are considered close contacts of the individual have been contacted and directed to self-isolate. All other staff and students have also been notified. Out of respect for privacy, and in accordance with Alberta Health Services guidelines, we cannot disclose any personal details about the positive case.
BCHS remains open to in-person learning and students who have not been identified as a close contact can continue to attend school. Students who are required to isolate will be supported by the school through online and remote learning methods. 
We are working closely with Alberta Health Services to ensure necessary measures are in place to protect students and staff. Our custodians will be conducting enhanced cleaning protocols of the school, focusing on areas where the individual was present, along with our continued attention on high touch areas and surfaces throughout the school.
We would like to remind all families and staff to continue to monitor for any signs or symptoms of COVID-19. Anyone who intends to enter a school building needs to complete the Daily Self-Screening for COVID-19 checklist and cannot enter the facility if they answer Yes to any of the questions. Anyone with symptoms is advised to stay home and fill out the Alberta Health Services COVID-19 online self-assessment or call Health Link at 811.
We know this news may be upsetting for our families and our community, and that children may have a lot of questions about what is happening. AHS has developed COVID-19 information for young kids and students to help answer children's questions. We have also shared additional resources on the NLPS Website. If you, or anyone in your family, needs someone to talk to, the Mental Health Help Line is available 24/7 at 1-877-303-2642.
For further information regarding COVID-19, please visit COVID-19 info for Albertans.