Back to all posts
Posted on:
Grade 10 Canmore Trip to Earn Credits!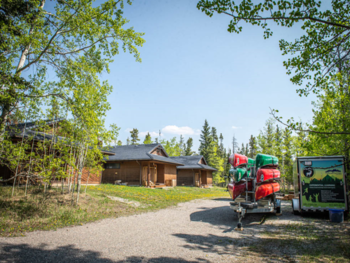 Attention Roadrunner parents of our grade 10 students. We have an exciting opportunity for your child to earn three credits taking a water experience course in Canmore, Alberta from May 23rd to the 27th. This is part of our new partnership with the Canadian Rockies Learning Centre. Mr. Straile will be holding an information meeting on Saturday, May 7th at 2pm at BCHS. Please access the school through the parking lot doors located on the south side of the school. If interested, students must be registered by Tuesday, May 10th. Use the following link to register your child: https://forms.gle/zVtVNHMf5a3U2GCe6If interested, come to the meeting, or call Mr. Straile at the school. Check out this video to see what the students will be doing.
The course the students will be taking is Water Experience 15. While engaged in this course, students will participate in the following activities:
Waterfront Canoe Skills Paddle Canada Course
Voyageur Canoeing
Map and Compass Navigation
Bow Valley Watershed Study
Pond Study
Emergency shelter building
Water Safety
Knot tying skills
River anatomy
Team Building activities
Things included in this program are:
Food and accommodation
Required equipment (including wetsuits and life jackets)
Instruction and certifications
Transportation to activities while on course
The students only need to pay for the cost of the bus, which will be around $100.