Back to all posts
Posted on:
Have a Great Summer!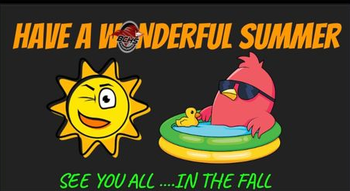 From the staff of BCHS, we would like to thank all of you for an amazing school year. We hope you all have a chance to rest, refresh, enjoy some adventures, and enjoy some sunshine. We look forward to seeing you all back here for the first day of school (September 6). Don't forget to check out our back to school tab for course lists, registration forms and supply lists.
See you all in the fall!