Back to all posts
Posted on
January Assessment & Exam Schedule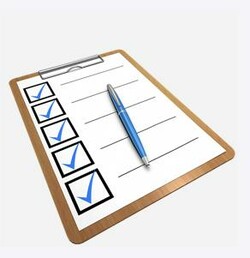 Hello to all of our BCHS students and families,
The move to at home learning since the end of November has been very successful, thanks to the commitment of our students and staff to make this work. Our student attendance has been very good and our technology is holding up. Everyone deserves a big THANK YOU for their part in making this successful.
The assessment of curricular outcomes is a critical part of every teacher's work. They use this assessment information gathered in a variety of ways to help them decide how best to teach their next lesson, to decide what skills and information they need to stress, or even reteach. The information gathered from assessments is also reported back to students and parents in conversations, comments, and marks. The whole process of assessment has become more complicated and challenging with the transition to at home learning because face-to-face interactions are limited and conducting secure formal assessments is difficult.
A further consideration is student mental health. We know from several years of talking to students, parents and teachers that the stress of summative assessments has taken a toll on the mental health of students, and as a result, BCHS has worked to reduce the number of summative assessment teachers use, and to limit the amount of summative assessments a student may have on any one day.
When students return to in-person classes on January 11, we will be using an assessment schedule that will ensure that students do not have more than one summative assessment on any day until the end of the semester. We will do this by having a 'block assessment schedule'. Starting on January 13, Block One teachers will be able to have a test, quiz, or assignment for marks. The next day it will be Block Two, and so on. The January assessment calendar is below.
Our exam week will occur from the 25th to the 29th of January, and will follow a similar block format to ensure that students do not have more than one exam on any given day. During exam week, students will only be in attendance in the school for their exam.
We will work with students who choose to write PDEs to make sure they have a reasonable workload. Please do not hesitate to reach out to your teachers if you have questions.
Semester two starts on February 1st!
Monday

Tuesday

Wednesday

Thursday

Friday

4

At home learning

5

At home learning

6

At home learning

7

At home learning

8

Family Friday

11

Eng. 30 PDE  A

Welcome back

12

SS 30  PDE  A

13

Block 1

14

Block 2

15

Block 3

18

 

Block 4

19

 

Block 1

20

Math 30  PDE

 

Block 2

21 

Eng. 30 PDE  B

 

Block 3

22 SS 30 PDE  B

SCI 30 Final

BIO 20 Final

Block 4 *

Last day of Classes

25

Bio 30 PDE

Block 1

26

Chem 30 PDE

Block 2

27

Physics 30 PDE

Block 3

28

Science 30 PDE

Block 4

29