Back to all posts
Posted on
SANTA'S ELVES : CALL for Volunteers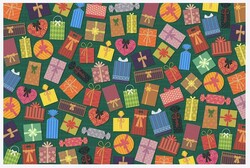 SANTA'S ELVES 2020 CALL FOR VOLUNTEERS
Due to recent changes in the gathering restrictions the sorting & wrapping event will take place over several days and possibly multiple locations. 
Group numbers will be limited to a maximum 15  volunteers (unless restrictions change)  
Dates and Locations are yet to be determined.  Please check often for updates.  We will use our website and Facebook Page to keep you informed.  
These recent restrictions may cause changes in dates as well 
Likely Dates: (subject to change) (additional dates may be required)
DEC 10th in the evening, 4:30 – 7:30

DEC 11th in the evening, 4:30 – 7:30

DEC 12th during the day, 9:00 – 12:00

DEC 12th (1:00 – 4:00 only if necessary)
We will make every effort to accommodate your schedule request and we appreciate your flexibility.
Your schedule and the location will be emailed to you once the lists are finalized.
Deadline to register:  November 30th
Register by emailing your name, email address, phone number & date request to:
erica.dekker@nlsd.ab.ca 
(please put Volunteers in the subject line)
Please bring your own mask and self screen for Covid
 AHS info   https://www.alberta.ca/covid-19-testing-in-alberta.aspx