Back to all posts
Posted on
SANTA'S ELVES Donations NEW online donation link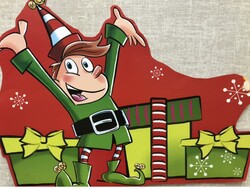 Santa's Elves 2020 
We are ready to accept donations for the 2020 Christmas season.
The deadline for toy and gift donations is December 8th,
Unwrapped items for children from toddler age to 17 years old, can be dropped off at the following locations:
BCHS (office)  Ducharme Motors (FORD)  Red Apple  Lakeland Variety    Pharmasave 
Bonnyville Town Office      C2 Centre      Tellier's       Mr. Mikes        The Brick
Look for the big red boxes and sleighs 
NEW !! Direct money donations can be submitted to Santa's Elves. 
Donors receive a charitable donation receipt for taxes automatically.  nlsd.schoolcashonline.com/Fee/Details/4241/78/false/true?fundDestination=BCHS%20Santa's%20Elves
Monetary donations can be brought to the school until January 7th, 2021. Or by mail to:
                     BCHS Santa's Elves.

                     Bag 1002. Bonnyville. T9N 2J7
Please make cheques payable to BCHS Santa's Elves.  
With your help we can help make wishes come true and make Christmas a magical time.