Arts
Faceted Gems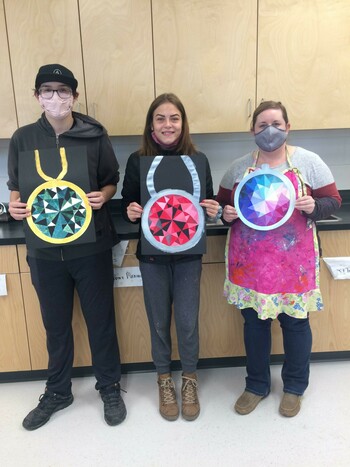 Mrs. Gertz-Cummins and her Art 10 class created these beautiful faceted gem paintings to practice colour mixing with acrylic paint
The Beauty of Bonnyville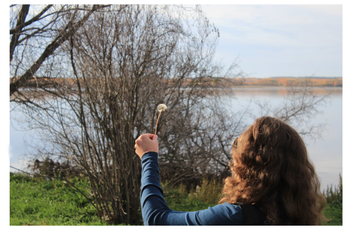 Ms. Hayward took the media arts class on a hike around Jesse Lake to explore the beauty that Bonnyville has to offer. The students worked on their photography skills, capturing various scenes of nature. Check out the photo gallery at the bottom of this page for some photographs taken by our Roadrunners.
Pixel Art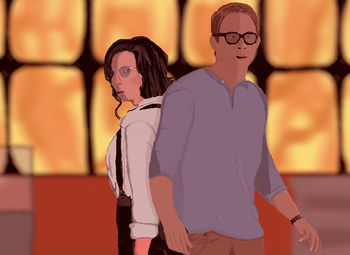 Our Media Arts class has been working hard on their Pixil Art projects. Here is a piece created by Media Arts student Calista. It is a scene from the Ryan Reynolds movie, Free Guy. 
Every Child Matters
To celebrate National Truth and Reconciliation day, Mrs. Gertz-Cummins' art class organized a school wide activity. All students and staff of BCHS were invited to dip their hands in orange paint to create our banner, which is now proudly hung in the HUB of BCHS.
Beauty of Bonnyville