Cross Country
BCHS at Provincials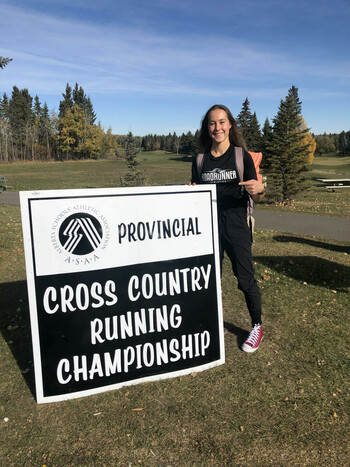 Representing BCHS, Sabrina Pricope from Grade 12 was one of the competitors in the ASAA Cross Country Provincials in Red Deer this past weekend. We are so proud that one of our own represented our school at this event.
Cross Country at Ross Lake
More BCHS students participated in the cross country run at Ross Lake on Oct. 6. Check the photo gallery below for all the pictures. A special congratulations to grade 12 student Sabrina Pricope for making it to provincials. Stay tuned for more Roadrunner athletic news!
Roadrunners Run Cross Country
On Wednesday, Sept. 29th and Friday, October 1st, the BCHS Roadrunners participated in the annual cross country race. Our athletes worked very hard on the beautiful fall day, bringing home various finishing ribbons to our school!
Cross Country Run
Roadrunners participating in the cross country run.