Principal's Message
Principal's Message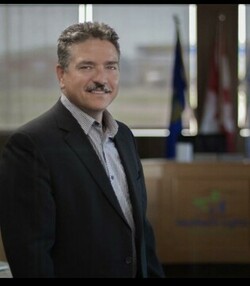 Hello and welcome to the 2020/2021 school year.  Please let me introduce myself,  I am Mark Centazzo and I am honored to be able serve as the new principal for Bonnyville Centralized High School. I am looking forward to once again working with Mr. Greengrass, Mr. Straile, and the entire staff.   We will continue to do the great work that has made BCHS a terrific school, and I'm looking forward to spending time getting to know the students and the greater school community.  We look forward to working with parents and providing a learning environment that we can all be proud of. 
The entire BCHS team is excited about having students back in the C2 building this year for classes, as well as returning to the BCHS building in 2021.  Throughout the fall we look forward to being involved in the final stages of the school renovations and to keeping the school community informed as to the progress of the project and the plan for returning 'home' to BCHS.
Whether you are a new parent to the school, or a long serving school parent, we would like to encourage you to get involved in the BCHS Parent Council. It's a great way to stay informed and to be involved in your child's education.  We look forward to seeing you all in the coming weeks.
Please have a look at your Student Handbook, as it contains some important information.
Since March we've all been experiencing new challenges and we continue to move forward despite the uncertainty of what school looks like this fall. Once we have a clear understanding of what re-entry to school and classes will look like, information and plans will be shared with all community stakeholders. 
Our goal is to ensure that all children are healthy, happy and safe, so they may learn as much as they can.  We will help each student set goals and challenge them to grow as learners throughout the year, and we will work diligently to make a difference each and every day to help improve student learning. 
To those who are new, "Welcome", and to those who are returning, "Welcome Back".
It's going to be a great year, and we hope you are as excited about it as we are. 
Sincerely,
Mark Centazzo